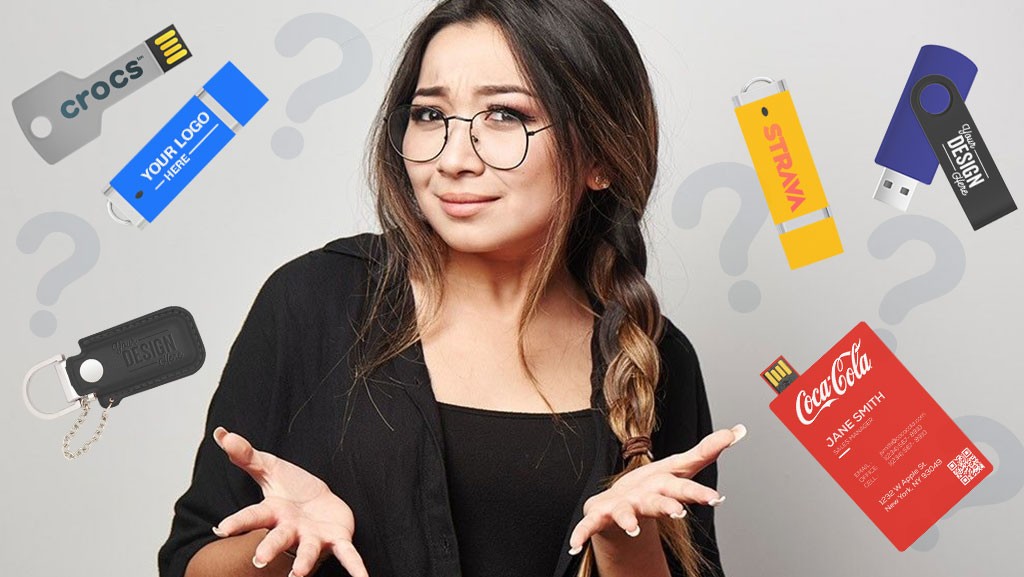 Who Uses Flash Drives?
A Primer for Consumers
A commenter on Logotech's social media wrote "Who uses flash drives?"
That shows us there is a knowledge gap for some consumers. To help educate our customers, we have created Client Stories. These highlight how some of our clients use their USB flash drives. We hope their stories will help other users determine if thumb drives should be the file transfer, promotional, and data storage device of choice.
You might not realize dozens of industries use them. That for some applications, the only way to upgrade software is through a USB flash drive. That USB drives can hold much more data than those old CDs and floppy disks ever could.
Also, while cloud computing has grabbed attention, there are limits on that technology. A machine that is not connected to the internet cannot get its new software upgrade from the cloud. If built with a USB port, its software can be uploaded with a flash drive.
Many commonly-used cloud systems and email servers have limits on how big files can be, too. Moving a massive amount of data from one computer to another? A 64GB USB 3.0 is a much less time-consuming way to do so.
USB vs. cloud
Not all systems, especially those with strict privacy and regulatory policies, allow file or data transfers via the cloud. Firewalls prevent administrators from downloading a web app from the internet. For some, rules prohibit how data is shared.
An example here are large health care systems. What does a developer do when they have created an AI algorithm to identify pneumonia on chest x-rays and need to bring it into a hospital's computing system? They encrypt the program onto a single USB and use that portable drive to bring the program into the hospital's system.
We also see musicians and artists, auto dealerships, title companies, photographers, athletes, real estate agents, tax preparers, educators, investigators and police departments, and many more organizations, use USB drives for their data.
So yes, businesses, industries and individuals use USB flash drives, Karen.
Now, go to our bulk flash drives to see what you can do, too.