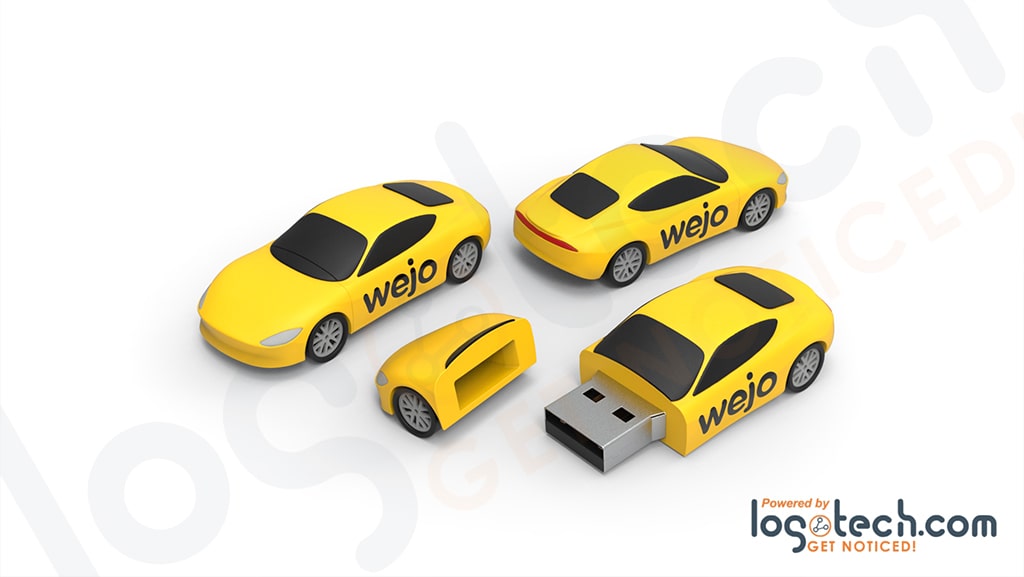 Sports Car USB Flash Drive
Get the speed and performance you want from a custom shaped thumb drive.
When buying a sports car, drivers want style, speed and performance. When you need a Sports Car USB Flash Drive, Logotech has the model features you want.
Let's start with our style options. What features do you want in your custom shaped thumb drive? Consider a fully-formed, 3D design or a flat, 2D shape. Which is a better fit for your customers?
If you need a color scheme to match your design guidelines, we will use your preferred Pantone colors and font.
Now, consider the speed you need. We offer either USB 2.0 or USB 3.0 speeds for all of our custom shape designs.
If your users upload huge files with graphics or video, go for the 3.0 flash drives. It will save them, and you, time on file transfers.
Most importantly, how do Logotech's custom products perform? Based on feedback from our customers, very well.
That is why they keep coming back to us when they want 100 percent custom products. We can make a personalized flash drive that looks like your premier product, logo, or representative of your employees.
These shaped products are fun, so customers will keep them on their desks and not in a drawer. That means your logo is in front of them every day. That is the best indicator for promotional product performance -- how many views does it get your logo?
Which businesses come to us looking for a thumb drive modeled as a sports car? Manufacturers, auto clubs and technology companies have asked for sleek, sporty models and muscle cars that echo their brands.
Would you like to see your logo on a flashy sports car USB drive? We have a gallery of customized USB drives for the automotive industry to inspire your design ideas. Contact your account manager now to get started.