Manufacturing 2D USB Flash Drives
In addition to the 3D drives we blog about, Logotech also makes 2D drives to help you Get Noticed! Custom drives — both 2D and 3D — can be shaped into just about logo or as any design you can imagine.
Send us high quality images of your logo, photos of your idea, or actual blueprints of your product's spec. Our design team will create the drive of your dreams. You will see a blueprint of the drive from our production team to approve the final design. A live proof photo ensures it looks exactly how you envisioned it.
Manufacturers often request the company logo as a 2D drive. However, that is not the only shape we can make to help manufacturers Get Noticed! A European metal recycling firm wanted a Norse hammer. China's largest mobile phone maker asked us to create its logo as a USB drive.
We can do the preload for you too, filling the drives with your catalogs, videos, pamphlets, product specs, ordering information, repair contracts, and more. Or, give your clients blank drives they can use for whatever they need a usable, attractive USB jump drive for.
Engineering is another broad term when searching for just the right promotional giveaway. That might also make it harder to help clients understand what, exactly, your firm does and how your product can help them. The right USB drive, however, can help potential clients understand instantly what it is you engineer — from preventing rock falls to processing seafood. We can make that drive for you.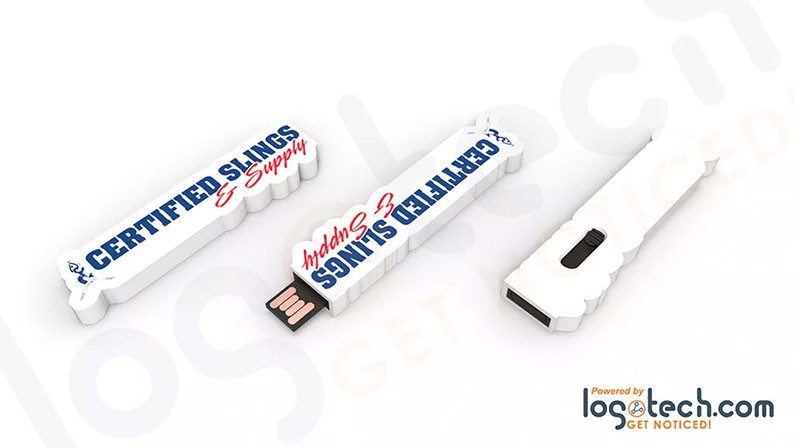 Ready to step up your marketing game? Makie your logo, premier product, or any design that reflects your organization into a custom USB thumb drive. Go to our Custom USB page to get started so our expert designers can create the drive you need.