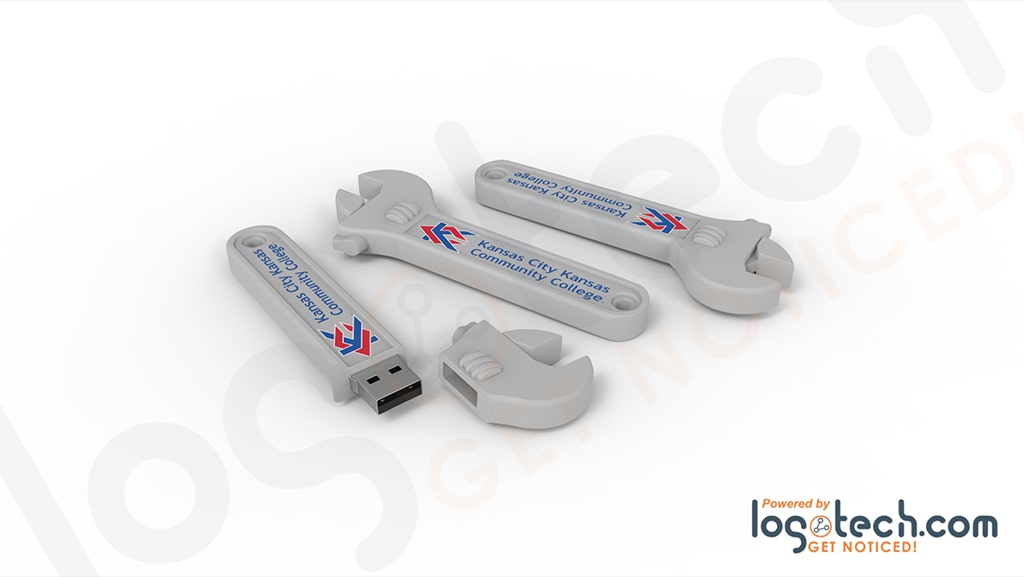 Crescent Wrench USB Flash Drive
Tighten up your marketing plans with custom products.
Plumbers work with the right tool for the job. Automotive mechanics have many tools in their cases for specific fixes. Make sure your marketing tool is the right one for the job with a custom Crescent Wrench USB Flash Drive.
This client wanted a promotional giveaway to attract students to its technical program. Whether you are training future plumbers or automotive technicians, wrenches fit.
The Crescent Wrench is not the first adjustable wrench. It is, however, so well known that makers other than the Crescent Tool Company use that name. Inventors Karl Peterson and Edward J. Worcester founded their company in 1908. They hit on the right name for their first product and it stuck.
What can you do with a custom shaped flash drive? Give them out at home shows to promote your plumbing company. Are you a plumbing YouTuber? Promote your channel at events. Put your videos on a custom flash drive and sell them directly to consumers. Does your school have openings in its trade programs? Tell students all about what they can learn and earn when they finish school.
Would you like to see your logo on a 100 Percent Custom Product? Contact your Logotech Account Manager or create an account today. We will stop the leaks in your promotional budget.