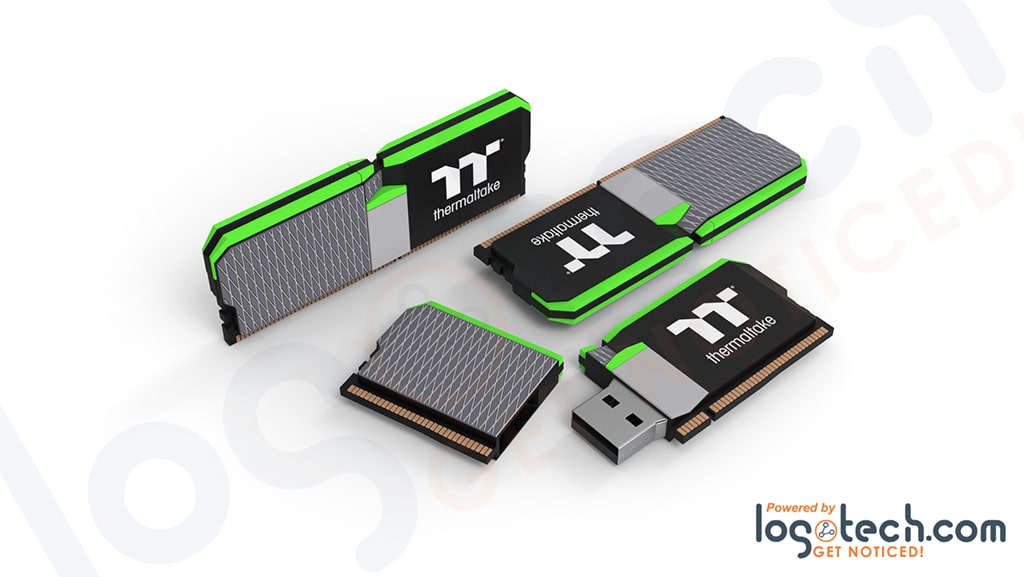 Computer RAM Card USB Flash Drive
Build your following with computer part USB drives.
When your company makes specialty computer components, you want promotional products to reflect that innovation. We made this customized Computer RAM Card USB Flash Drive for a client who builds those parts.
They make RAM cards for modders -- people who build and modify their computers. Often, these modders build computers for gaming. Our customer makes cards that light up in the RBG spectrum for custom-built rigs.
Why does anyone want a RAM card to light up? Modders who build their machines like them. Custom cases come with clear side panels. The cleanliness and decoration of the inside are just as important as the outside for these pros.
There are programs to make interior components light up however the builder wants them to. They can be one solid color or a combination of colors to achieve the right effect.
When our client attends big gaming shows, tech conventions and e-sport events with a booth, they want to grab attention. Load up custom shaped flash drives with videos. Show your RGB components for custom builds with installation instructions.
Plug the flash drive into the TV screen to play on a loop, then offer one to anyone looking to buy. Customized USB drives introduce your products to modders in a practical way.
We can build custom shaped USB flash drives that light up when plugged into the port -- just like the actual RGB RAM card does.
Are you ready to see your component as a 100 percent custom product? Contact your Logotech Account Manager now to get started and light up the trade show floor.