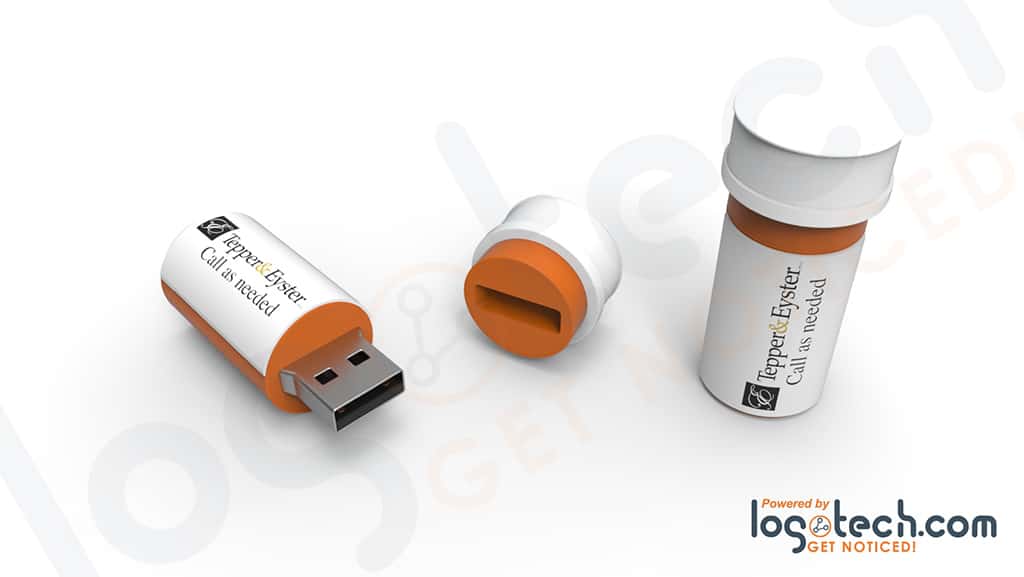 Prescription Bottle USB Flash Drive
We have the prescription for healthy sales and business advancement.
Pill bottles are the best medicine for encouraging your clients to relax (travel and tourism), care for themselves (cosmetics), protect their meds and private information (public safety), and use as needed (professional services). Oh yeah, health care works with these, too.
Check out the pill bottle USB flash drive page. We can make the bottle larger or smaller depending on client needs.
Add your company name and contact info to these prescription bottles. Clients will remember your message daily.
Ready to put in your order? Visit the flash drives for the medical industry page to learn more. Our advanced design team will make the perfect custom USB drive for your business plan.