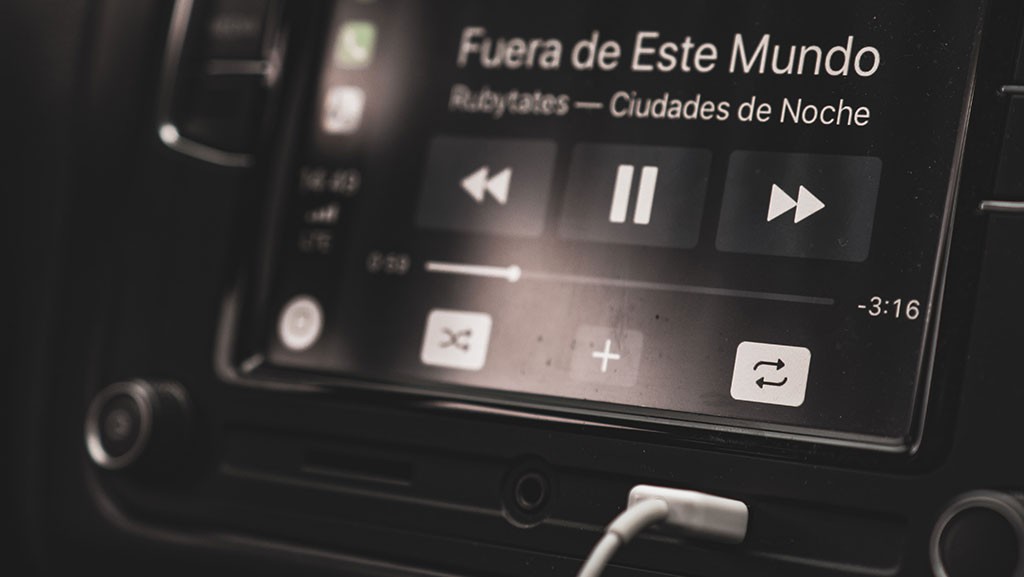 USB Music Library on the Road
Even if you love to drive, how far can you get without music bursting out of your car stereo (or gently humming, if you like)?
Imagine mile after mile, strung as if on some invisible sky necklace, endless ... monotonous scenery and small towns and stagnant life reveal themselves before your eyes. And there's nothing but more of the same for hours on end. Of course, your company might be quite pleasant, but after discussing college, family, and world affairs for some time, what else is there left to talk about?
You should always have your favorite tunes stored on a flash drives for entertainment and music to fill the silence and save the day. Always.
Times are a-changin'
You may not remember when the only way to listen to some music in the car (aside from the same radio songs) was the cassette player, but I do. After having played the best of Led Zeppelin for the hundredth time, finally the cassette tape jams. If you are lucky and manage to pull it out all chewed up but still intact, then for the next couple of hours prepare to rewind it manually. With a pencil. If you like the look, however, try the cassette tape USB drive for your music.
If you own a lot of cassettes, you can transfer them to a computer. It will save you money and it will keep the memories alive. From there, you can upload them on a personalized flash drive that could contain tons of tracks.
Transfer music from your computer to USB
Mac OS X
You need a USB flash drive with a storage capacity to hold at least 10 albums of your favorite artists and bands. Insert it into the USB port on your computer. At that point, you should have a pretty good idea which music files you wish to copy. Double-click on the USB Disk icon. Copy files from your folders and drag onto the open USB. To eject, drag the USB icon to the Trash.
Windows 7 or Vista
Here, on the lower right corner of your computer, you will see a message that a new device has been detected. If the USB doesn't open automatically, go to the Start menu and then select Computer. Double-click your USB drive icon or Removable Disk (E:). Again, go to the files you wish to transfer and copy them with a right click. Return to the USB open window and with another right click select Paste. To safely remove the device, right-click on the USB drive and select Safely Remove.
Windows XP
If the USB doesn't open in several seconds, go through the Start menu and select My Computer. This time the icon of the removable device may look like UDISK 2.0 (E:), so double-click on it. The copy and paste process is quite similar to the one described above. To safely remove, go back to My Computer and right-click on the USB drive and select Eject from the menu.
Transfer your iTunes library
If you want to safe-keep your entire iTunes library on a USB, you have to ensure that the USB drives you own are of the right storage capacity. In any case, you can order a customized one to fit your needs. First, launch iTunes, and click the Edit menu to select Preferences. Click the Advanced button, which will show you where your iTunes media folder is located. Select the "Copy Files to iTunes Media Folder When Adding to Library" option, then select Library, Organize Library and Consolidate Files from the File menu. After that, you can simply drag the whole iTunes media folder to the open USB drive and wait until the transfer is completed.
Command your car to play your fave tune
Get Lucky, please! Who hasn't heard Daft Punk's smash hit of summer 2013? Or, if you are traveling cross country, you can plug in the entire Highway 61 Revisited, or the latest Black Keys album. Whatever you have transferred to your USB, of course. Nowadays, automakers aggressively market voice-activated systems. They are meant to free the drivers from needless tinkering with all removable devices in the car so they can concentrate on the quality of their driving instead. With voice commands one can stay connected to the internet all the time. Some of the luxury cars allow drivers to even dictate e-mails or text messages; in others, a voice message can be translated into text.
Ready to put your music on flash drives to sell to your fans? Contact your Logotech Account Manager to see a free digital sample with your logo.