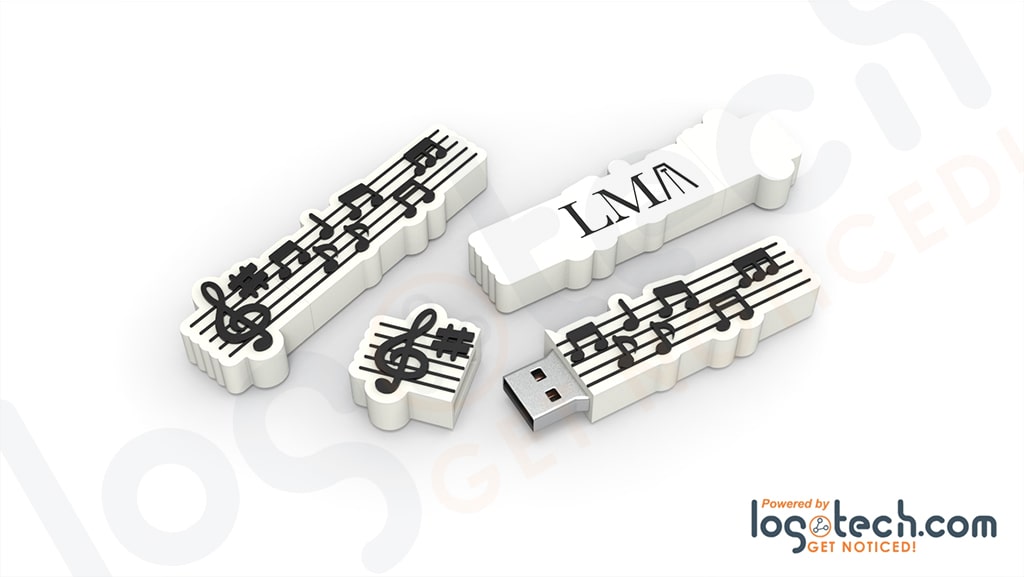 Music Staff USB Flash Drive
Hit a high note with custom shaped flash drives for musicians.
Your promotions won't skip a beat when you find our Music Staff USB Flash Drive.
This request for a specialty thumb drive came from a music academy. They teach youngsters how to play piano, drums, guitar and sing. All while learning how to read and play from sheet music.
Classically trained musicians can usually just look at a piece of music and know in their heads how it will sound. They should also know, just by looking, that the jump drive you just gave them will be loaded with your music, school recital, instructional videos and printable music.
These musical flash drives are perfect for performing musicians, music publishers, schools and symphonies. Anyone with an ear for music and an eye for detail.
We have designed custom shaped flash drives for the entertainment industry to get you started. Then, learn about how we can make 100 percent custom products for your business. Contact us to compose your very own musical theme flash drives.